Archway's very own Banksy is sadly no more. Starting life as a rendering of Charles Manson hitching a lift to "anywhere", it fell prey to the attention of Team Robbo before being defaced further. It was eventually removed completely by Islington Council in 2012 after a brief attempt at some sort of restoration.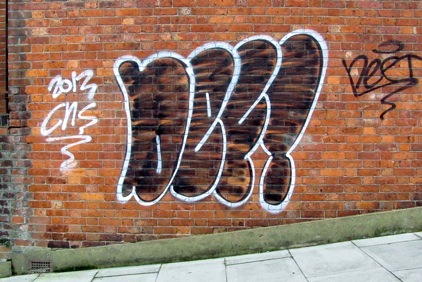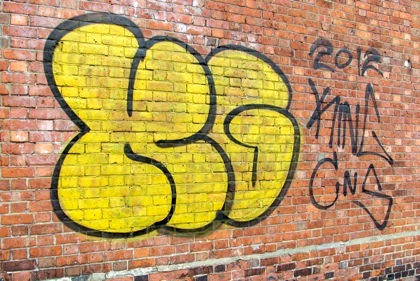 In Def! embodiment theory is tied into a double knot in this pithy comment on Listening Government. The notion of "talking to a brick wall" is neatly translated into an infantilised, if ambiguous, mammal with a long snout and big ears.

I Got Four shows another topical comment made with an incisive reductionist surrealism. The four bouncing testicles represent the banks, gas prices, Mr. Farrage and the police, and the schematic Prime Minister points confidently to them to indicate his control over events in general. The meretricious yellow glow is a reminder that the only thing worth investing in is bricks and mortar.

It is good to know that our avant-garde young artists are not going to neglect our dowdy old conservation area. These contributions should be warmly welcomed.
Words & Pictures © David Seton
A charming piece of local graffiti. Discrete, unobtrusive and understated, evocative of Andy Warhol and the Velvet Underground to some, the banana can be found at the Ashmount end of Gresley Road.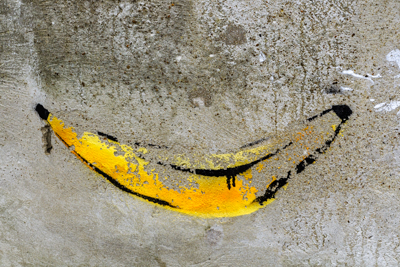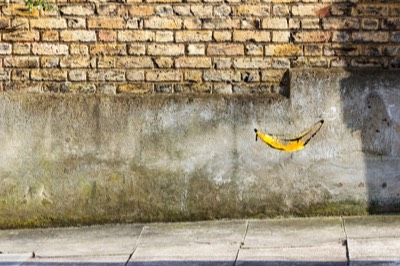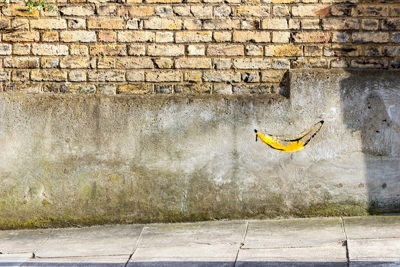 The mural below was created as part of a Converse competition, called the Wall of Clash, in which college students painted walls on three sites in London. The other two were in Southwark and Bethnal Green. The Archway design by fine art students Jessica Bryant and Beth Field won the competition.

Using thermochromic paint on some of the bubbles, it allowed passers-and to temporarily leave their mark to touching them. Labour councillor Janet Burgess, who represents Junction ward, said "It looked very jolly, and brightened up a pretty ghastly wall. In general, so long as it is not defamatory or distracting ... I welcome public art."

However, after a week or so it was painted over. A TfL spokesman said that Converse had paid for use of the wall for one week and part of the agreement was that it would then remove the mural. "It was a commercial agreement," he said.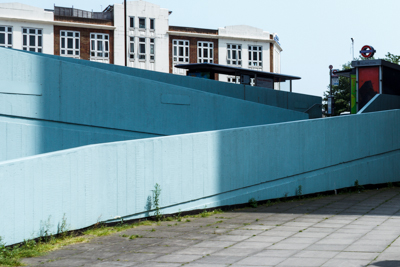 Like it or loathe it, the mural on the gable end of the Archway Tavern brought a splash of colour to the gyratory and, for some, was preferable to the advertising hoarding that once dominated the space. Now it has reverted to its former black.
10/6/13
Photos © M.Heath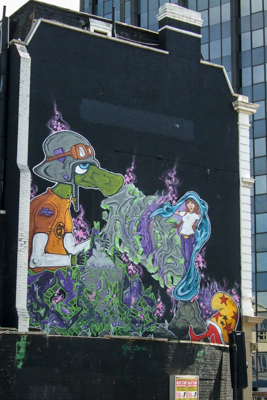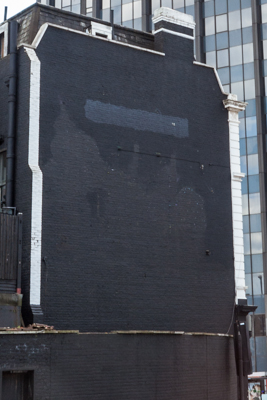 ...or more probably King. Oh dear, you're no Banksy, are you? But still your moniker has cropped up in every corner of our conservation area, including the tiny Whitehall Park Gardens, which is so lovingly and selflessly maintained by one of our residents. We don't really want to keep repainting and cleaning our doors, walls and fences, so please do everyone a favour and find another outlet for your artistic aspirations.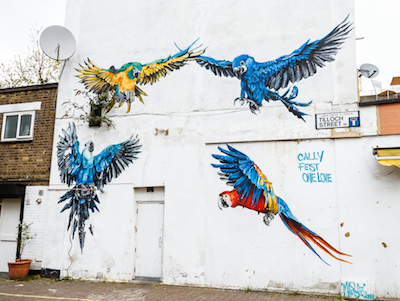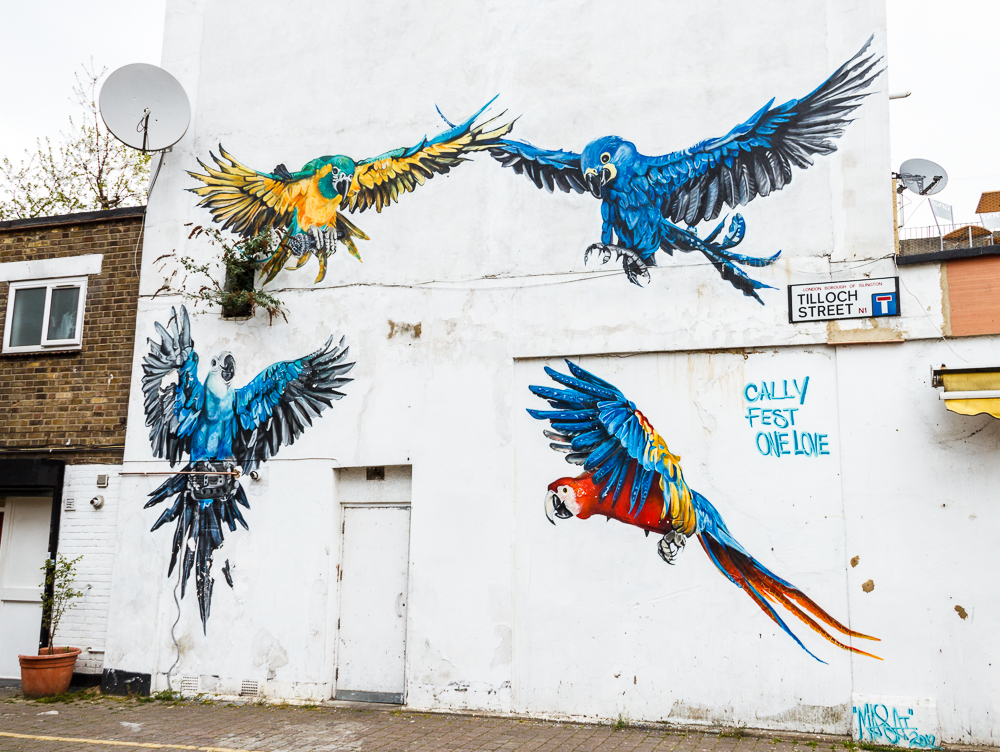 I rather like these parrots, even though they're not in our area; Tilloch Street runs west off Caledonian Road. The birds are said to be accurately depicted, and clockwise from top left are: Blue-throated Macaw, Hyacinth Macaw, Scarlet Macaw and the Spix Macaw, one of the worlds rarest birds. Click the photo for lightbox.