An occasional review of things local. Please send in any reviews you would like published to w-events.

Saturday 5th August, 2017
This year's Hillrise Festival, held at Caxton House and Hillside Park, was again a fun event. Outdoor events included a large network of climbing nets strung between the trees and inside there were stalls run by local groups, a show of exotic animals, tombola and more. There was free food and refreshments, stalls with plants, bikes and bees, all three of our councillors plus the mayor. Below are some pictures from the event.
Click on thumbnails for lightbox
Once again, David Seton informed and inspired us as he led a group around our local area, bringing the past alive as he did so. Rainclouds gave way to sunshine as the fifty-odd participants left from St. Andrews Church after the AGM, to return there an hour or so later for refreshments, much edified by the experience.
Click on thumbnails for lightbox.

1st December, 2015 - 6 January 2016
The idea of a Living Advent calendar, originally from Sweden, is for volunteers from 24 houses and community hubs to illuminate their windows with festive decorations during December. One window is 'opened' each day from the 1st to the 24th December and remains illuminated until 12th night. It offers a wonderful opportunity to get to know people and to brighten up the area with seasonal cheer. Local resident Amy Pollard organised one this year in our neighbourhood and WHPARA was delighted to offer support. It kicked off on Tuesday 1st December, when a group of some thirty locals met in Cressida Road to enjoy the unveiling of the first window. Mince pies and mulled wine were on offer, and the crowd counted down to the unveiling at 6pm. It was a jolly start to the festive season, and a good opportunity for a chat with fellow residents. A new window was revealed every day until Christmas, with a similar turnout, and everyone who came along said what an enjoyable and sociable occasion it was. Photos from each day are in the gallery below, and you can find their location from the
timetable
. Windows will stay illuminated until Twelfth Night on 6th January.
Click on thumbnails for lightbox and slideshow.
The halfway point in the Advent Calendar, day 13, was marked by a street part party organised by the
Alexandra Wylie Tower Foundation
, hosted by Michelle Collins with songs by the Channing School choir and readings by Bill Paterson and Juliet Stevenson. Pictures below.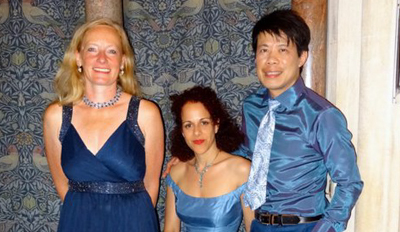 Once again the Concert in aid of the Cold Weather Night Shelter, sponsored by WHPARA, was a great success. Layil Barr and fellow musicians presented 'Ravish'd By Magic', featuring contemporary anecdotes and readings from Shakespeare's sonnets, Macbeth and Hamlet, with songs and instrumental pieces from the Golden Age of England and Spain: Dowland, Lawes, Morley, Simpson among others. Mulled wine and mince pies were on offer, a great time was had by all and the event raised £670 for the Night Shelter.

Saturday 15th August, 2015
This year's festival, held at Caxton House and Hillside Park, was a predictably fun event. The weather was kind, and the outdoor events included a large network of climbing nets strung between the trees. Inside there were stalls run by local groups, a show of exotic animals, tombola and more. There was free food and refreshments, and all three of our councillors, the deputy mayor and the leader of the council were joining in the fun. Jeremy Corbyn came along too, and reaffirmed his commitment to community events and the continued good work of Caxton House. Below are some pictures from the event.
Click on thumbnails for lightbox/slideshow

Saturday 18th April, 2015
Some 50-60 residents, some of them from as far off as Archway and Turnpike Lane, tramped the streets on Saturday during our History Walkabout. The sheer size of the party made the event remarkable: we stopped the traffic (one extremely polite driver) on Cressida Road, and on Miranda Road an even more polite resident came out to see what the fuss was about, and stayed out to listen.

We set out from St Andrews and braved the rigours of Archway Road and St John's Way as far as our first triangulation point, the junction of Miranda and Lysander Grove. There we learned a little - those who could hear - about the Conservation Area's earliest housing development, and the beginnings of the Alexandra Orphanage. It takes longer for 50 to gather round than it takes five, so that the history was a bit truncated, and the question-and-answer time even more so: but the sun smiled, no one got run over, and Kate's dog needed the exercise.

There are not many vantage points in our area for stopping and discussing the finer points of the locality. Our second rendezvous was opposite Bogard's on Hazellville Road, where there is a bit of space, if not enough for 50, and where we heard about (but could not see) the Orphanage, Sunny Bank, and our second housing development, Hazellville. From there along Dresden, Ashmount and Gresley to our last breather, the junction of Cressida and Whitehall Park, where Caroline dropped a bombshell by revealing that George Bernard Shaw had bought number 98 Dresden Road for - well, for a lady friend.

After that we all needed a stiff cup of tea, and tea there was back at St Andrews. Thanks go to Gloria for organising things in the church, the cakes were conjured up by Rosemary and Frances and our photographer for the day was the Open University's Renate Dohmen. But the fifty stalwarts who survived the round trip are the heroes of the day. The mood of the meeting was, let's do it again.
Click on thumbnails for lightbox/slideshow

St. Andrew's Church, Friday 21st November, 2014
What a start to the Christmas season! Mi Luna's presentation of Tropical Baroque lived up to the promise of a joyous display of music and dance. Traditional Caribbean folk music and Calypso with the addition of early music including J.S. Bach treated an expectant audience to an exotic and entertaining evening. Music by an accomplished "seniors" greeted guests on arrival and set the scene for what was to come. As if that was not enough yet another surprise was in store for the interval, when the "juniors" had a chance to display their virtuosity while mulled wine and mince pies dispelled the chill of the evening. No wonder there was no hesitation from the audience when invited to participate in one of the dances!

The Vicar of St. Andrew's Church, Steve Clarke, thanked WHPARA for sponsoring the Concert and Layil Barr and fellow artistes for a delightful evening that helped to raise much needed funds for the Cold Weather Night Shelter for the homeless, which opens on Wednesday 7th January in the new year.
WHPARA Summer Fundraising Party

The 2014 WHPARA summer fundraiser party was held on 10th July at the Gate Café in the Archway Island. Fiona Geary had returned to provide us with a lavish spread, there was music from Sean Madigan and chums and the whole evening had a convivial atmosphere. WHPARA members, local councillors and others were there, and all contributed to raise over £500 for the Cold Weather Night Shelter at the church. As you'll see from the pictures below, a good time was had by all.
Archway Tower opened to the public yesterday as part of Essential Living's consultation programme. There was a small exposition of the company's plans for the tower's conversion to private accommodation, but of course what stole the day was the view from outside.

Essential Living, owners of the 60m, 15-floor building, are making use of controversial new rules to turn the old offices into 118 new 1- and 2-bed flats, complete with 24-hour concierge, gym and communal lounges. The plans include lightening the colour of the building, grouping the floors and applying special fins at its base in an attempt to minimise the wind tunnel effect.

Islington Council however has expressed concern that the new flats may be unaffordable and below basic space standards. They are preparing, along with several other London Boroughs, to mount a legal challenge to new legislation that permits developers to change offices to dwellings without the approval of residents and local authorities.

There have already been 27 prior approval cases in Islington since the law changed in May 2013, resulting in the loss of almost 17,000 square metres of office floorspace, an area in which some 1,400 people could work. In some cases, says the Council, small businesses and charities have been evicted.

Councillor James Murray, Islington's executive member for housing, claims "Developers have already begun to exploit this, with the iconic Archway Tower on the verge of having a large number of small, substandard bedsits squashed into it, with no affordable housing at all. We are determined to fight this and I am glad that we have the support of many other boroughs in bringing this important legal challenge."


For details of Essential Living's plans see their
website
.
Scarabeus Aerial Theatre dazzled us with a spectacular performance on Archway Tower at the weekend when crowds thronged the street to see the Black Tower in a completely new light.
If you missed it here is a film by Rebecca Root from YouTube.
WHPARA Secretary and local campaigner Carl Quilliam organised a charity auction and raffle in the Royal Oak pub, where Cllr Greg Foxsmith played auctioneer to raise funds for the fire-damaged Sunnyside Gardens. There were donations from many, including £100 from WHPARA, and numerous residents turned out to bid for the lots and buy raffle tickets.

In total, the auction and raffle raised over £700, but there is of course a long way to go, so donations are still welcome. For more details on this visit Greg Foxsmith's website page
here
.
You can offer help on their
donate page
and follow them on
Facebook
.
As well as being a lovely community garden, Sunnyside Gardens has hosted a weekly organic food market, regular bicycle maintenance workshops and numerous community events, and have been awarded the prestigious 'Green Pennant'. A recent fire (July 2013), probably an arson attack, put an end to much of that, and the garden is now struggling to keep going.

Below, staff and volunteers clean up after the fire.
Click on thumbnails for lightbox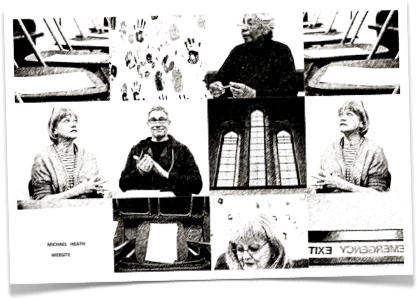 Our AGM this year was on Thursday 18th April, at St. Andrew's Church. The evening started with refreshments at 7.00pm, and by the time the meeting began a half hour later there were about 30 people in attendance. After WHPARA business had been dealt with guest speakers Greg Foxsmith and Caroline Russell spoke eloquently and interestingly about the alarming levels of air pollution in Archway and a lively discussion followed, with many suggestions for how we can tackle this increasing problem.

More information on the pollution crisis can be found in a Guardian article
here
, and Islington's Air Quality Report can be downloaded
here
.
Wind, Sequin, Cherry Stone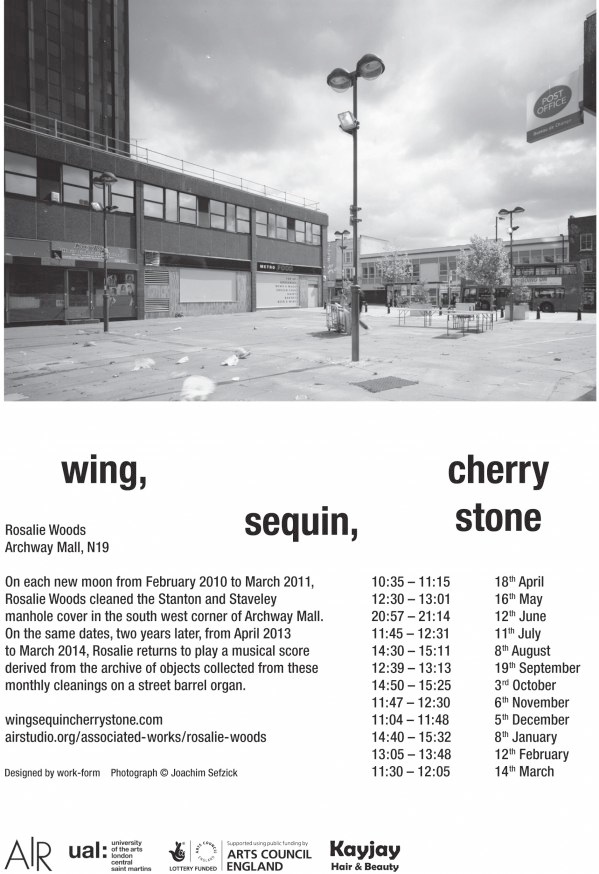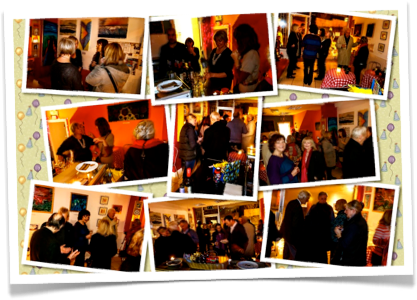 Mum Made Café was packed last Thursday evening with WHPARA members enjoying a spring get-together on St. Valentine's Day.
Around thirty of us sampled the fabulous meze treats prepared by Murat and his mum, Esma, and those not following a Lenten alcohol-free regime quaffed the wines chosen by Sel from Whitehall Wines. It was a warm, buzzing and relaxed evening with a very welcome mix of new and familiar faces. The overall consensus was that it was a great success and we'd like more, please!
The evening was sponsored by WHPARA so there was no charge to guests. But we were very touched by people's generosity and we raised £170 for the St. Andrew's Night Shelter for the homeless. Heartfelt thanks to all.
Enfield Comes To Islington
Enfield Comes To Islington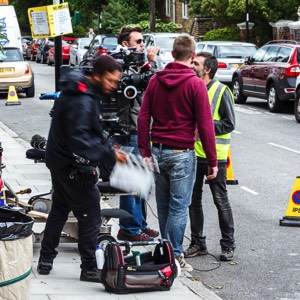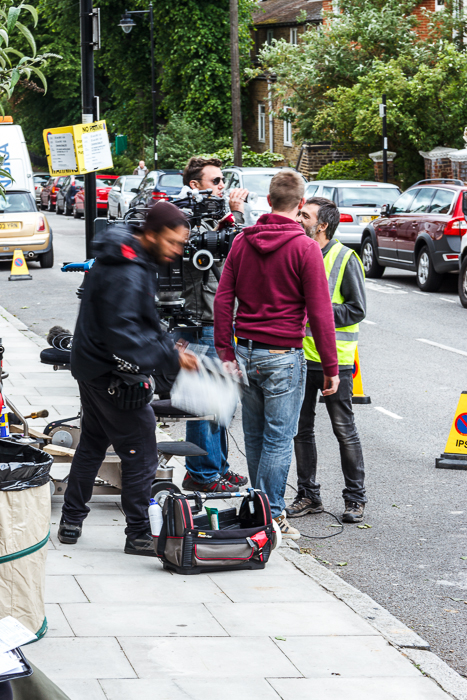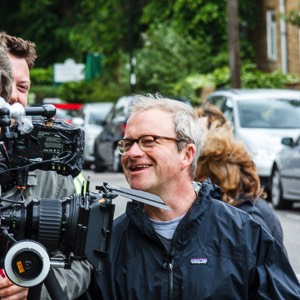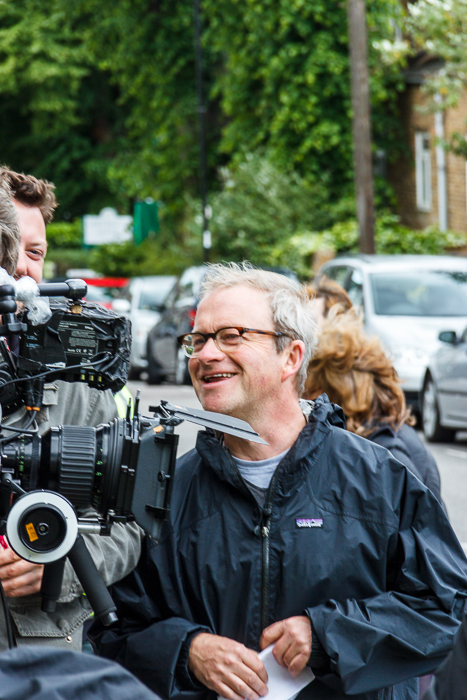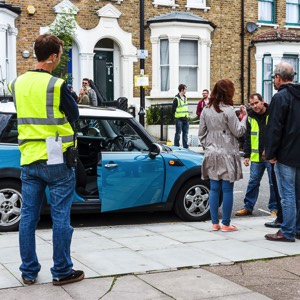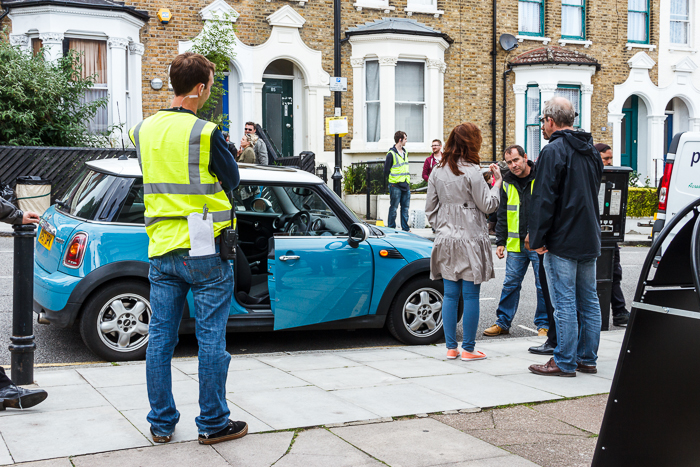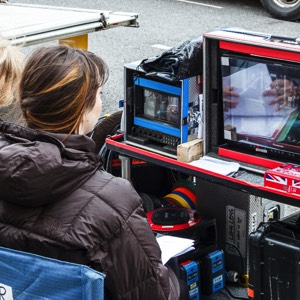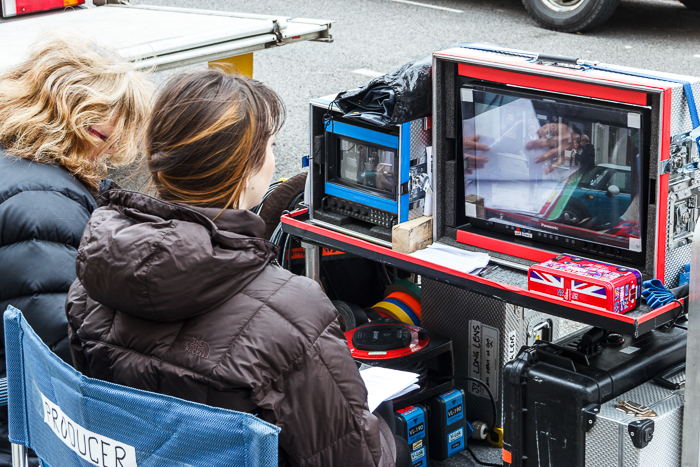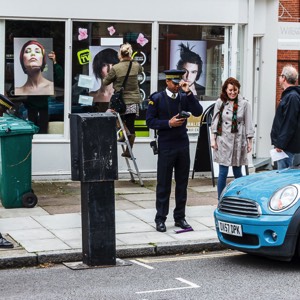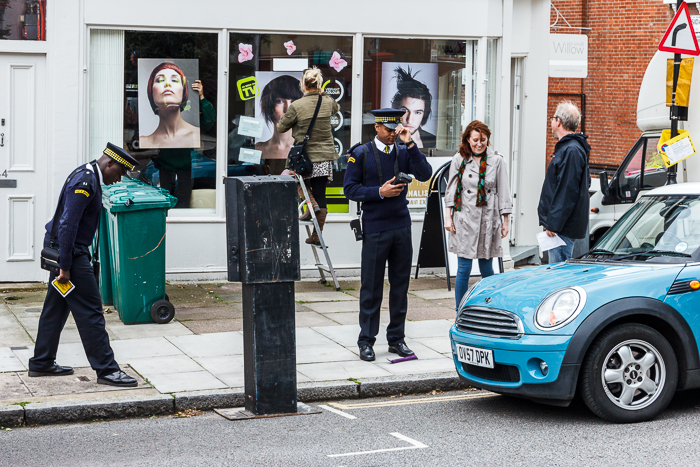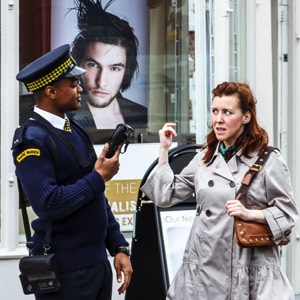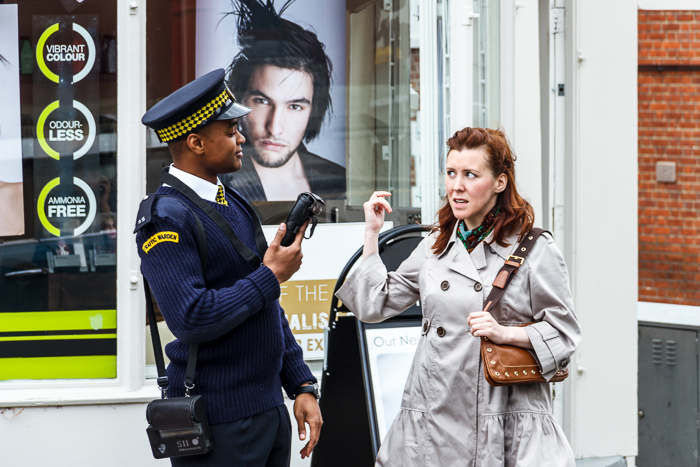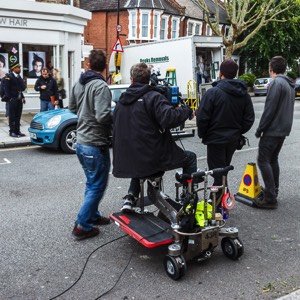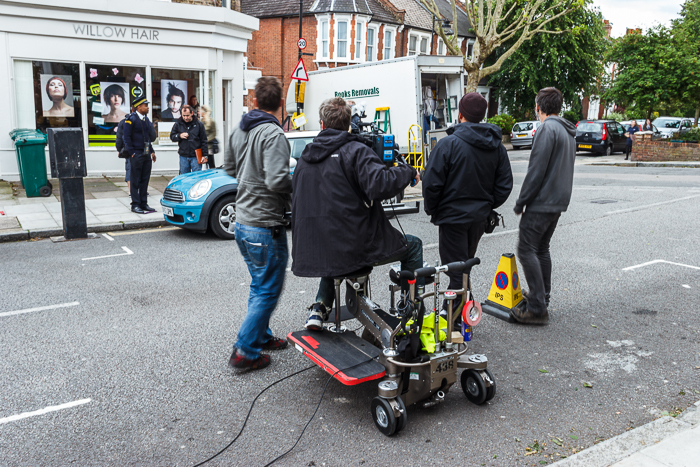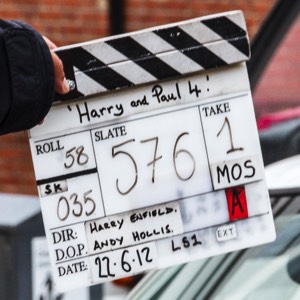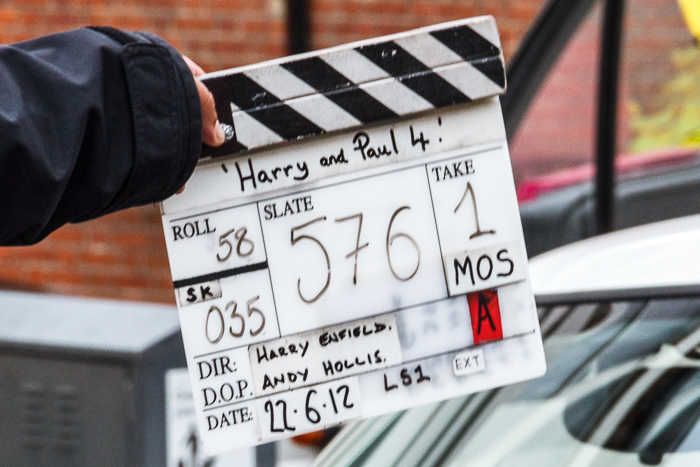 Yesterday the junction of Cheverton Road and Cressida Road was taken over by a film crew directed by comedian Harry Enfield, who was recording a "Parking Pataweyo" sketch for his TV show Harry And Paul. The action took place in and around the Willows hairdressing salon, and among the cast were actors Alice Lowe and Daniel Kaluuya. The filming caused a minimum of disruption to local residents and traffic, and the crew were charming and amenable to the presence of interested onlookers. The crew packed up about six thirty, as promised on the parking restriction signs, having captured their vital few minutes of film.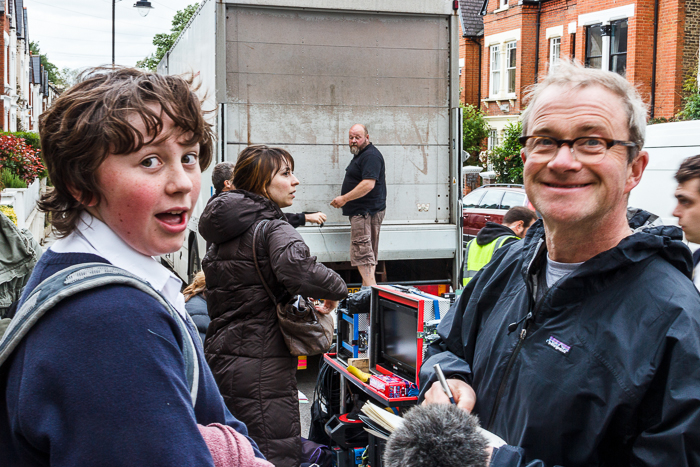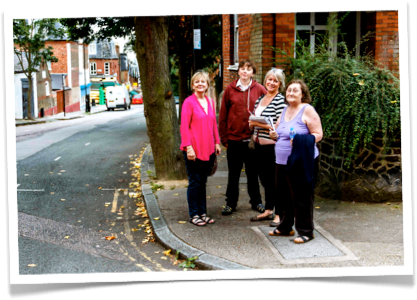 In July 2012 our Chair Dorothy Leng, met with Council Leader Catherine West for what proved to be a very fruitful meeting. A new initiative introduced by the Labour administration is the creation of Ward Improvement Plans that are being drawn up for every ward. We've asked to see the Hillrise Ward Plan and are pressing for a Local Forum to be set up for our ward so that WHPARA can meet with councillors and other local organisations on a regular basis.
The concerns and issues raised were addressed more fully in the ensuing WHPARA Walkabout with Cllr. Marian Spall. Several committee members and a WHPARA member walked around the area with Cllr. Spall spotlighting a range of issues, which she is now pursuing on our behalf. These include the possible removal of the superfluous 20mph signs; the dumping of rubbish; dog mess; loose paving stones and the state of the roads; clarification over conservation guidelines and implementation and progress on local planning objections. We will report back on these issues via the website and in future newsletters.
Whitehall Wines Hit Again
Whitehall Wines Hit Again
Last Wednesday evening, 18th January, the Whitehall Wines off-licence was again hit by thieves. Apparently the crooks, all on motorcycles, were on the rebound from a thwarted home invasion in Whitehall Park, where the terrified resident had barricaded herself and her children in a room and called the police, once via an ADT panic button and subsequently twice by phone. The police response time was longer than usual, as the attack was at 9.33pm, right in the middle of their shift change. Fleeing the scene the thugs, probably unwilling to return home empty handed, turned their attention to the off-licence.

Since an armed robbery there two years ago the door of the off-licence is always kept locked and is opened by a buzzer from behind the counter. The gang were undeterred by this and kicked down the door of the shop while the owners fled to the back room, locking themselves in and calling the police. Response time was swifter this time as the police were already in the area, but the thieves had already made off with a till containing a meagre £7 float. The whole thing was caught on the shop's CCTV, of course, but apart from the fact that they were wearing motorcycle helmets and North Face jackets there were no identifiers. The number plates of their motorcycles were also covered. The owners are understandably shaken by this senseless attack, and are now keeping the door deadlocked at all times.

If anyone has any information relating to the crime please phone the Hornsey Road Police on 020 8721 2814.